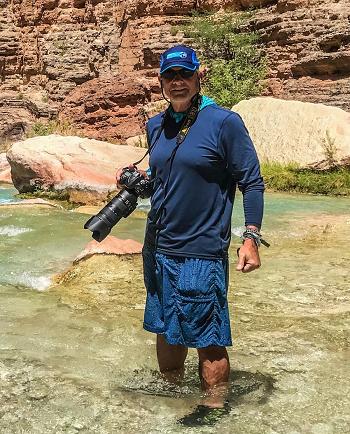 Hello! My passion is travel, photography and sharing my experiences with you. Whether it be the photograph itself, or the story behind it. Every image has its own story. The joy is seeking, seeing and capturing the beauty of our world, at first makes me speechless, then turns me into a storyteller.
I'd love to hear from you, if you've been "there", want to go "there" or your impressions of what I do. Join the journey!
Steve Sorensen
Shows, Events and Exhibits:
20
2023
International Color Awards, Honorable Mentions.
Allan and Carrie Clark award, Arts North, Hopkins MN.
University of Texas, Tyler, Purchased for permanent collection.
Spider Awards, Honorable Mention, Eight Nominations.
Lincoln Gallery, First Place and Best in Show.
Gilpin County Arts Assoc, Presidents Award.
Exploring the Light, Lone Tree Art, 2nd place.
Exploring the Light, Lone Tree Art, 3rd place.
Las Laguna Gallery, Laguna Beach, CA
Spider Awards, Black and White, Three Nominations.
2021
Las Laguna Gallery, Laguna Beach, CA 2021
The Prairie Village Arts Council, 2021
Art Fluent, 2021
Louisville Art Association, Louisville, CO, 2021
Gilpin Art Association, Gilpin, CO 2021 (Best In Show: Building or Art? Yes!)
2020
CORE Art Gallery, Denver, CO 2020
Louisville Art Association, Louisville, CO 2020 (First Place "Man Made" category: Building or Art? Yes!)
Las Laguna Gallery, Laguna Beach, CA, 2020
Littleton Museum, Eye of the Camera, Littleton, CO 2020 (Honorable Mention: The Jungle Always Wins
Prior to 2020
Lincoln Gallery, Loveland, CO 2020, 2018 (Best of Show: A Path Through the Layers of Time)
Littleton Museum, Eye of the Camera, Littleton, CO 2018
Lone Tree Arts Commission, Lone Tree, CO 2017